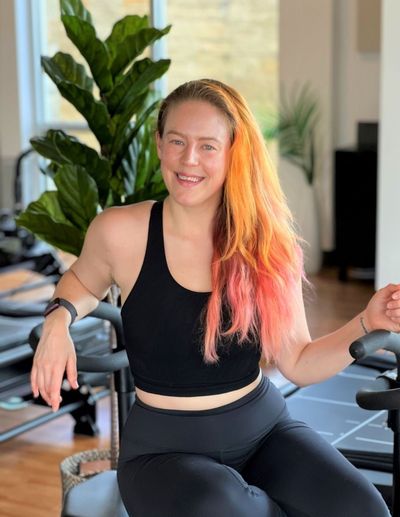 BRI
general manager and trainer
Bri grew up in Corpus Christi, Texas, and rode horses competitively her whole life up until college, which began with a couple of years at fashion school in New York City. She decided to come back home to Texas in 2012, got her degree in communications, and has been in ATX ever since.
Bri is a body positive trainer whose mission is to defeat diet culture. She has always loved finding joy in movement, and has been a full-time group fitness & personal trainer for about five years - she started coming to Pure after the pandemic, and she loved it so much she decided she had to teach here too.
When she's not leading all sorts of different fitness classes, you can catch Bri hiking or cuddling with her dogs Olive & Martini, reading a good book, and going to all of the drag shows and concerts to dance it up and live her best life.