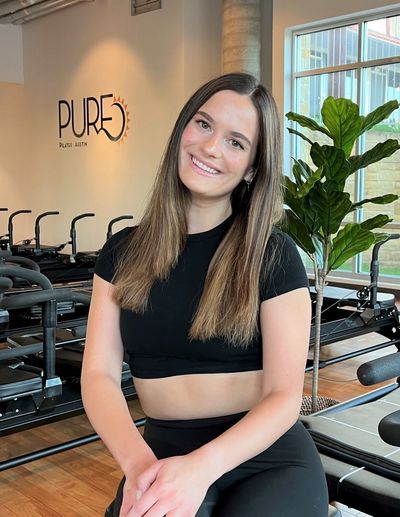 LAUREN MARTIN
trainer
A true born and raised Texan, Lauren moved to Austin for job opportunities and quickly signed up for her first Lagree class at Pure Pilates Austin. She has years of experience in both classical Pilates and Lagree, but quickly became obsessed with the welcoming community at our studios.
After about a year as a client, she desired to make an additional impact and become a trainer. Lauren aims to provide a class environment where clients can feel stronger physically and mentally, strengthening their mind / body connection through tons of encouragement. Her ultimate goal as a trainer is to create a safe (and warm) environment for movement, meeting you where you are at and leaving you feeling empowered in your body.
Out of the studio, you can find Lauren snapping all the photos of her rescue pup Kira, enjoying a nice glass of wine with her friends or spending time with her adorable niece and nephews.