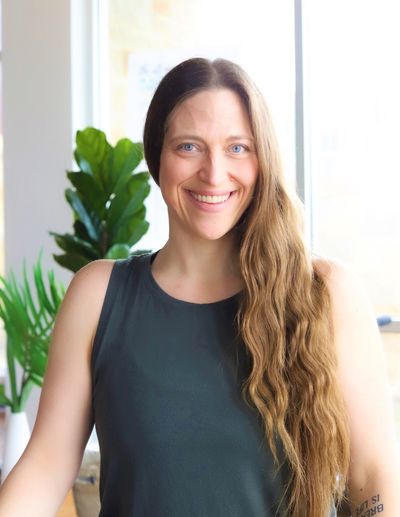 STEPHANIE S.
trainer
Originally from a small town in Illinois, Stephanie also lived for several years in Oregon and Florida before moving to Austin in 2015. Her fitness journey began in 2013 after getting sober and realizing the importance of health and wellness to her recovery journey and overall well-being. A co-worker brought Stephanie to her first Lagree class and she was hooked immediately.
"I remember being at dinner later that night and STILL feeling a buzzing sensation all over my body. The workout was SO HARD but it made me feel incredible. I became obsessed and started taking lagree classes at Pure Pilates Austin several times a week."
Stephanie is also a teacher and practitioner of Yoga and Meditation. She believes Lagree is the perfect complement to a Yoga practice because of the mind-body connection and the total concentration required on the Mega. Her classes will challenge you in all the right ways, mentally and physically.
Stephanie spends her free time traveling to music festivals with her partner, reading, breathing fresh air, and loving on her furry friends Chuck, Milo and Yamar.